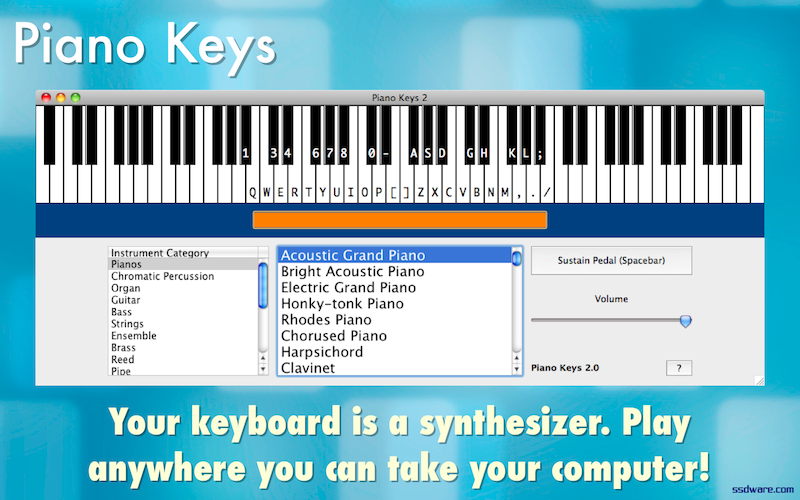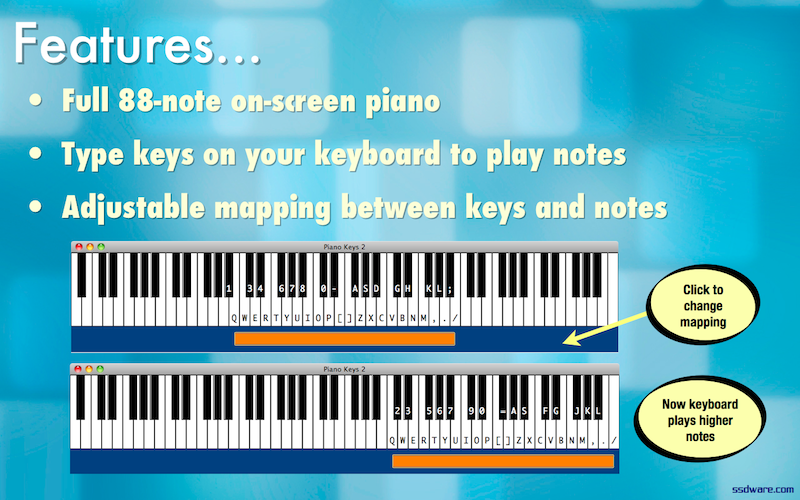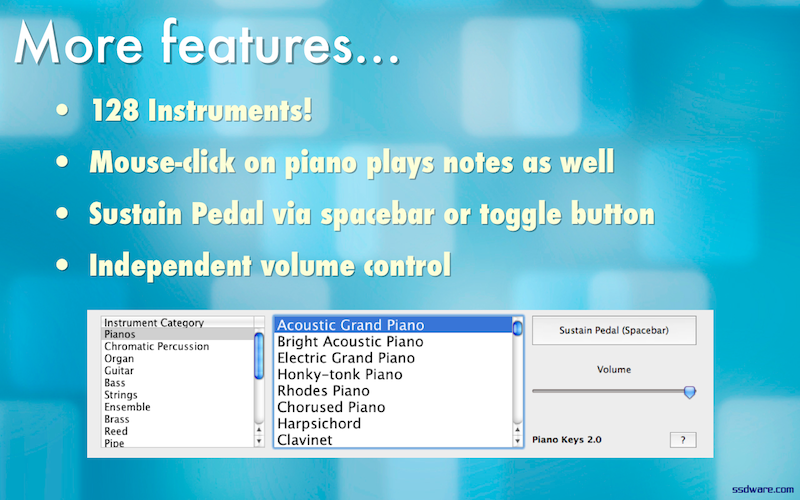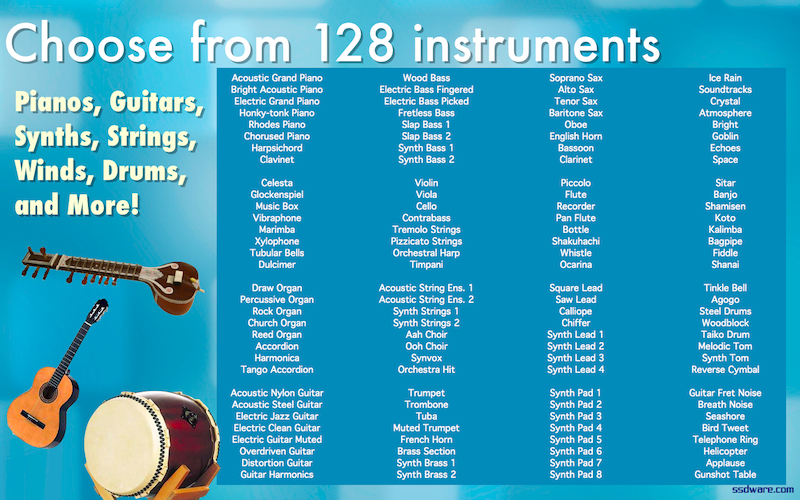 Screenshots (click below):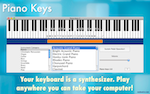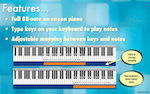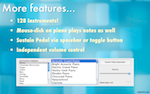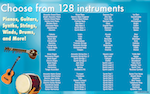 Piano Keys turns your computer keyboard into a 128-instrument synthesizer.
Piano Keys
Piano Keys makes it easy for you to play piano, or any of 127 other instruments, on your Windows or Mac computer. Download the free app (trialware) and start making music today.
Features in Piano Keys 2.1
Full 88-note on-screen piano. Piano Keys features a fullsize piano keyboard.
Type keys on your keyboard to play notes. Piano Keys uses four rows of keys on your keyboard to cover as many notes as possible out of the 88 notes. By default, your computer's keyboard plays the notes in the 'middle' of the piano.
Adjustable mapping between keys and notes. The orange bar in the application represents the musical notes you can play with your keyboard. Simply click to move the bar around to different sets of notes. This allows you to play the entire piano through your computer's keyboard.
128 Instruments. Piano Keys allows you to play 128 instruments!
Click to play notes. You can also mouse-over notes on the piano and click them to play them.
Sustain. The Spacebar functions as a 'sustain' pedal on your keyboard. If you'd like to lock the pedal down, click the Sustain Pedal toggle button in the app.
Independent volume control. Adjust the volume in Piano Keys without affecting other applications.
Cross-platform. Piano Keys works just as well on Microsoft Windows or Mac OS X.